Partner: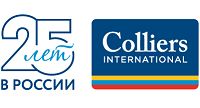 Industrial zones - treasure and curse of Moscow, huge areas for development, which need years to get cleared. Authorities have said their word: 70% of former industrial areas should be redeveloped: whole or in part. The ball is on the developer's side: are there queues for sites to be redeveloped? And how to create modern urban environment in the neglected factories area? May be someone has already managed it?
Themes for discussion:
Construction site: has the city made any plans? Terms and permissions for redevelopment: who, what, where and when will build?
How will contractors be chosen? The supply and demand balance for industrial zones
Redevelopment – away to successful PPP? Developers opinion in the context of site preparation for construction?
Economics of redevelopment: good location VS expensive preparation; large areas VS oversupply. The industrial zone development strategy seen by the city and developers: make it fast, but prevent the market collapse by oversupply?
Pitfalls: where land reclamation is required, how much will it cost and what will be the effect?
Life in the telephone switchboard station or research institute: what buildings can be successfully turned into apartments?
Do not underestimated superstitions: are people anxious to live on the former industrial lands?
Housing can always find an investor, but what about the redevelopment of the 7.8 thousand hectares of industrial zones for the mixed-uses and new industries?
Is ZIL factory a showcase? Developers' experience from the currently most ambitious redevelopment project. What difficulties have they faced? How profitable was the project?
Insolvent industrial properties - not only Moscow problem: regional redevelopment experience
Moderator:
Elena Bodrova, Executive Director of the Russian Guild of Property Managers and Developers
Speakers:
Beatrix Rauscher, Project Coordinator for urban development on railway premises and railway infrastructure projects of the Austrian Federal Railways (ÖBB) at the City of Vienna.
Alexander Moore, Chairman of the Public Council for the civil society development, head of the all-Russian center for national construction policy
Aidar Galeev, Partner, Head of Strategic consulting Department at RRG
Alexander Olkhovsky, Vice-President of the Russian Guild of Property Managers and Developers
Christina Limorenko, Commercial Director of "PROFIS Nedvizhimost"
Alexander Poduskov, Development Director, KR Properties
Andrey Kosarev, CEO, Colliers International in St. Petersburg